Beane, Rebeck, Ackerman Bring Drama to Double Crown

http://www.broadwayworld.com/...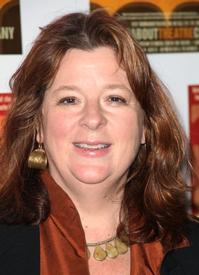 Double Crown restaurant's Chef de Cuisine, Christopher Rendell, joins forces with playwrights Theresa Rebeck (Pulitzer Finalist for Omnium Gatherum; Mauritius), Rob Ackerman (the Drama Desk Award-winning Tabletop), and Tony® nominee Douglas Carter Beane (for Xanadu; The Little Dog Laughed; screenwriter, To Wong Foo Thanks for Everything, Julie Newmar) to create an original three-course menu inspired by their world premiere plays. Produced by Eating Their Words, the unprecedented innovator of events that wed seasoned chefs, award-winning playwrights and notable actors for a synthesis of the performing and culinary arts, the evening's proceeds will support the creation of two premiere dances in The Chase Brock Experience dance company's summer season. The unique benefit event is slated for 7pm on Monday June 21, 2010, in Double Crown restaurant's private dining room. Cast and menu to be announced shortly.
Celebrating both the format of CBE's upcoming season, The Summer Edition: A Chase Brock Experience Double Feature (July 8-11 at the Connelly Theater), and Double Crown's philosophy of highlighting the culinary interplay between the British Empire and Southeast Asia, the theme for the evening is "Duality." Eating Their Words Founder & Artistic Director, Marlo Hunter, directs.

To purchase tax-deductible benefit tickets email specialevents@chasebrockexperience.com with "Benefit Tickets" in the subject line. Single event tickets are $500.00 ($345 tax-deductible) and include 3-course menu with pairing and performance (tax & gratuity included) and a pair of tickets to CBE's The Summer Edition. Single VIP Ticket are $1000 ($775 tax-deductible) for the above plus an additional pair of CBE tickets, premium seating with a playwright or actor, a program signed by cast and creative team, and a private tour of the Double Crown kitchen.
Voyeuristic and visceral but never interactive, Eating Their Words treats its guests to an evening of three world premiere plays unfolding at the table next to them. In between each short play, the guests enjoy the sumptuous course the play inspired. All information about Eating Their Words, including press, past events and chef and artist collaborators can be found at www.eatingtheirwords.com.
Double Crown restaurant was named "Best return of fusion" in Time Out New York's 50 Best Bars and Restaurants 2009. Chef Christopher Rendell followed a steady path Westward from his native Australia to the kitchen of New York's Double Crown and Madam Geneva, along the way working with some of the most esteemed names in the restaurant industry. His full bio can be found at www.doublecrown-nyc.com

A New York City-based contemporary dance company, CBE has presented seasons at Joyce SoHo and Abrons Arts Center, among others. Artistic Director Chase Brock's choreography has been praised in The New York Times for its "stylized showbiz mayhem", and in New York magazine for his ability to "mix a witty Broadway sensibility with rock-and-roll zest." For more information on The Chase Brock Experience, visit www.chasebrockexperience.com.

Double Crown restaurant is located at 316 Bowery.
Photo Credit: Walter McBride/Retna Ltd.